AVM Evolution MP 3.2 en MP 5.2  CD- / DAC / Netwerkspeler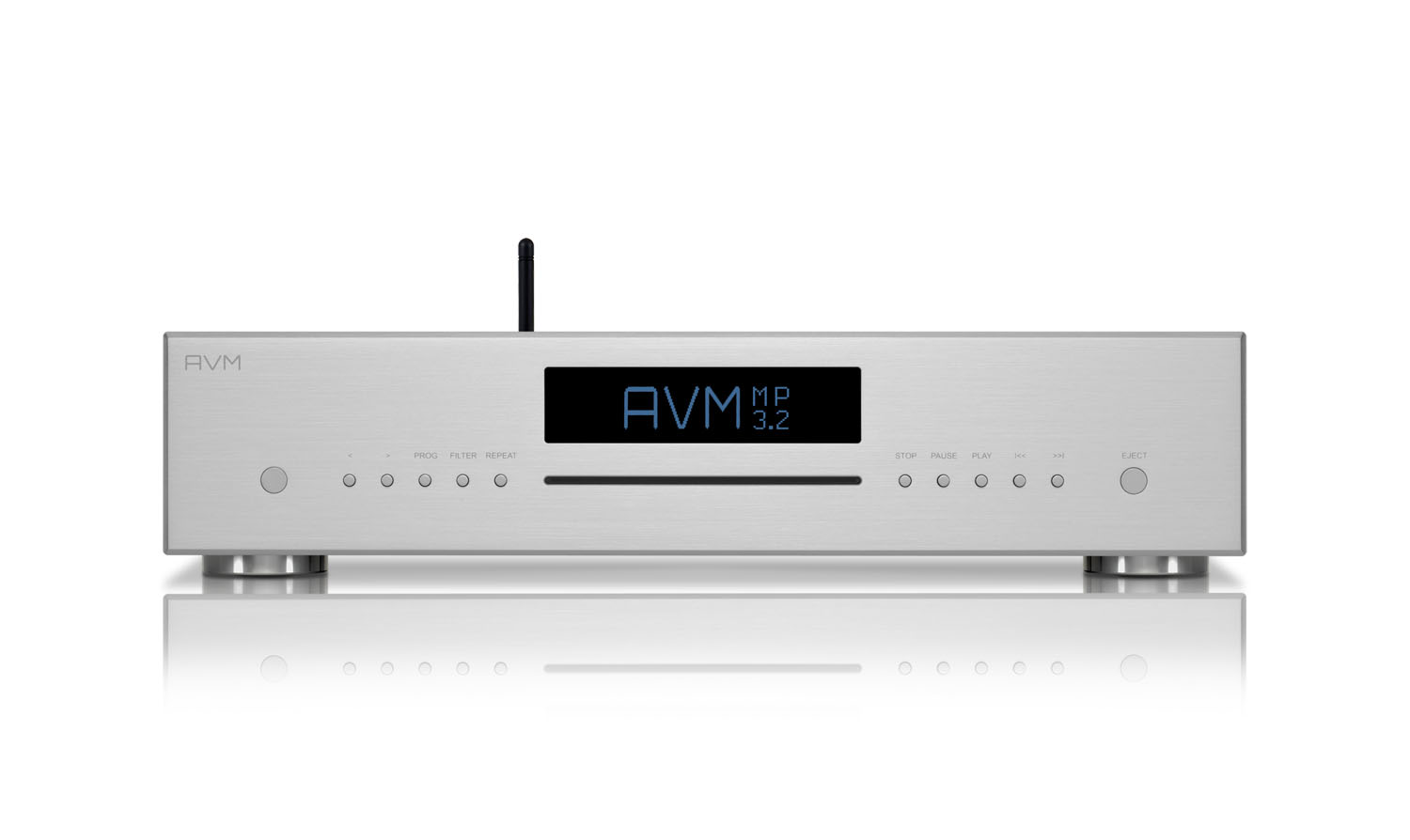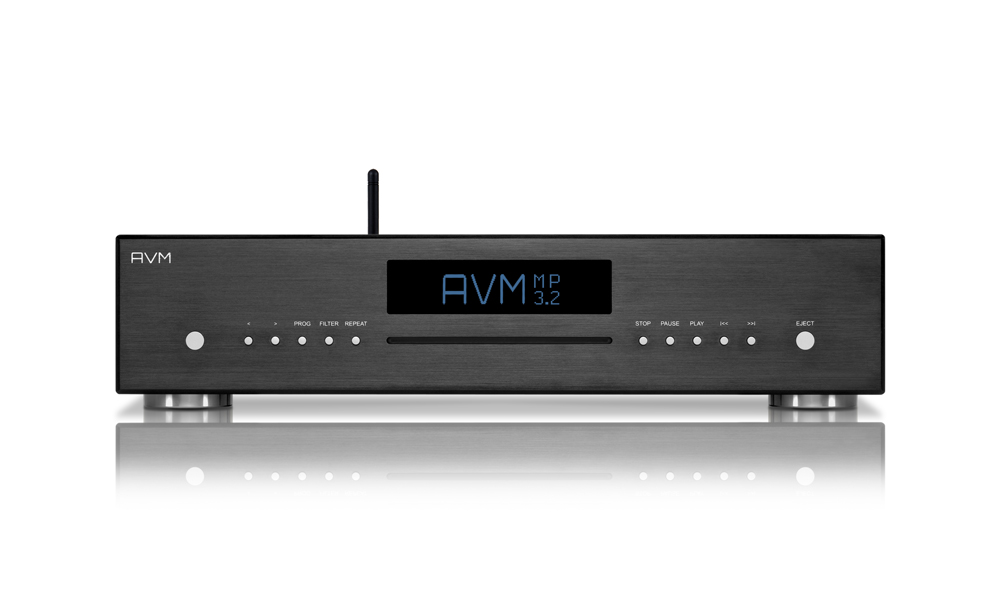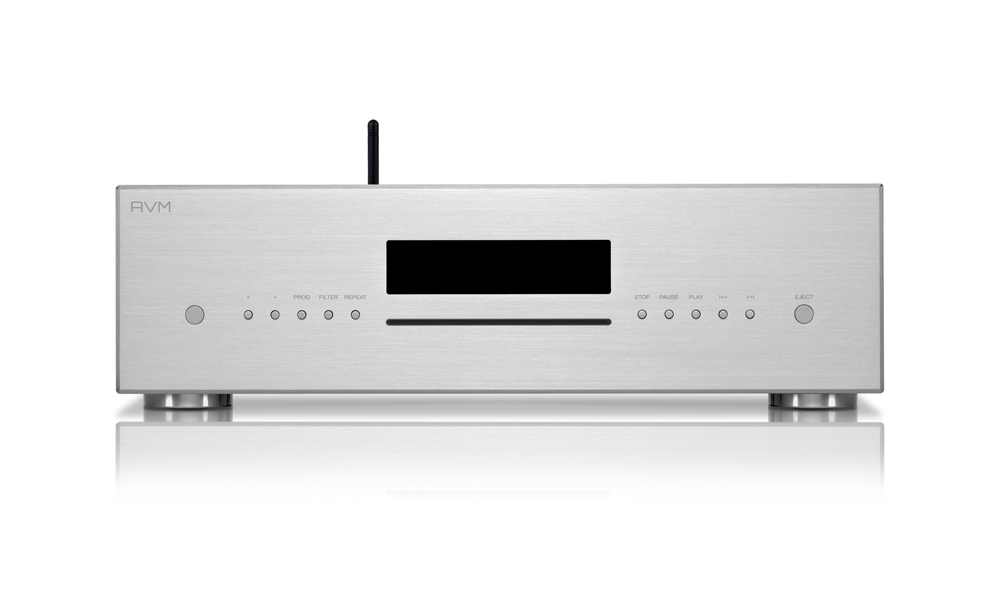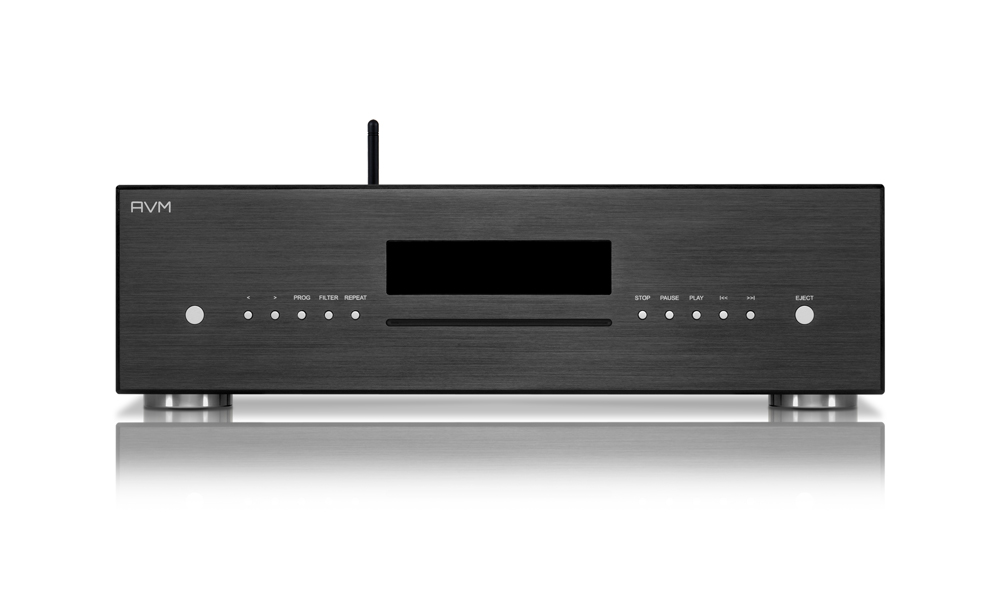 High-end  CD-speler / DAC / netwerkspeler
EVOLUTION MP Media Player: Een compleet andere benadering. De nieuwe MP units luiden een compleet nieuwe categorie in van AVM componenten met streaming mogelijkheden. De MP units combineren een CD-speler, DAC met DSD, een streaming client en webradio in een apparaat.
In de MP 5.2 komt daar nog de Evolution buizen lijntrap bovenop, voor een verfijnde buizenklank.
De Buizen lijntrap is voorzien van twee extra voedingen voor het voeden van de buizen. Voor de buizen wordt gebruik gemaakt van een speciaal voor AVM geproduceerde buis de AVM83T.
EVOLUTION MP CD-speler/Streaming DAC in het kort:
• TEAC Pure-CD drive with slot-in, spring mounted, exclusively provided to AVM
• Transistor-based high-level output
• Analogue outputs: 2 x XLR (balanced), 2 x Cinch/RCA (unbalanced)
• Digital inputs: 2 x SPDIF coaxial, 2 x SPDIF optical, 1 x AES/EBU
• USB input: asynchronous, galvanically isolated, DSD64 (2,8 MHz)
• Digital outputs: 1x SPDIF coaxial, 1 x SPDIF optical
• Digital signal processing: Up to 192 kHz / 24 Bit
• Supported media server: UPnP 1.1, UPnP-AV and DLNA-compatible server, Microsoft Windows Media Connect Server (WMDRM 10), DLNA-compatible aerver: NAS
• Streaming formats: MP3 , WMA, AAC, OGG Vorbis, FLAC (192/24 via LAN), WAV (192/24 via LAN), AIFF (192/24 via LAN), ALAC (96/24 via LAN)
• Gapless Playback for WAV, AIFF, PCM, FLAC, MP3, M4A
• Supported music streaming service with HiFi quality audio: TIDAL
• Webradio: Airable Internet Radio Service, Internet Radio Station Database (automatic updates)
• Netzwerk: WLAN & LAN
• Comprehensive menu functions (individual input labeling and much more)
• Selectable up- or downsampling of all incoming signals to the following formats: native (original), 44,1, 48, 88,2, 96, 176,4, 192 kHz
• Two digital filters: smooth & steep
• Magnetically shielded power supplies (separated mounting of CD drive and audio electronics)
• Large, blue graphic display (dimmable)
• Housing options: Aluminum silver or black, chrome front optional
• RC 9 remote control with color display and loading dock optionally available
• RC S remote control app for iOS and Android available free of charge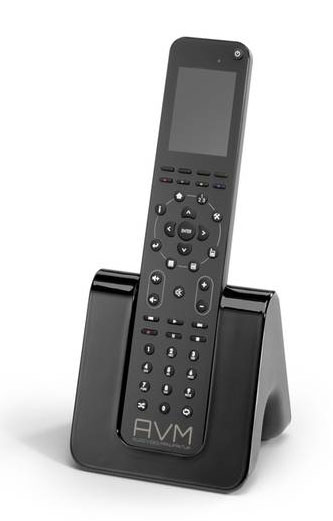 De AVM SD is via een gebruikersvriendelijke Apple of Android app te bedienen met smartphone of tablet.
Voor de bediening heeft AVM echter ook een fraaie (RF) RC9 afstandsbediening met kleurendisplay in het assortiment. Deze programmeerbare en oplaadbare remote wordt altijd geleverd met een laadstation.
De Evolution MP 3.2 is leverbaar in zilver en zwart en kost €4290,-
De Evolution MP 5.2 is leverbaar in zilver en zwart en kast €5490,-